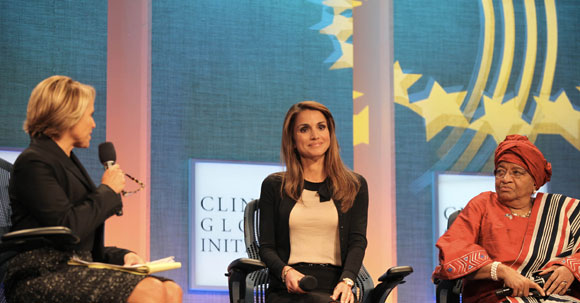 Women have contributed more to world GDP in the last 20 years than new technologies, or the Chinese and Indian fastest growing economies.
The Queen explained that in the developing world there is no such thing as an unemployed woman. Some women have to walk up to four hours to reach a clean water source.
Queen Rania speaking at the Clinton Global Initiative meeting.