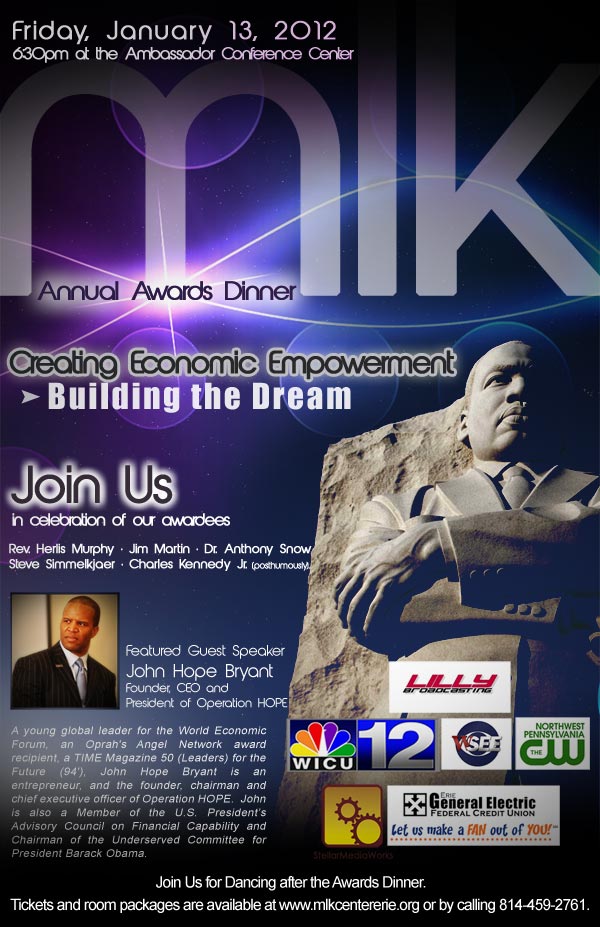 John Hope Bryant, Chairman and CEO of Operation HOPE (and an advisor to President Obama) - to Speak at Erie Community Annual Award Dinner.  Author of LOVE LEADERSHIP: The New Way to Lead in a Fear-Based World (Jossey-Bass), Bryant is the sole African-American bestselling business author in America today.

The Martin Luther King Jr. Holiday Celebration Committee will host its Martin Luther King Jr. 2nd Annual Awards Dinner at the Ambassador Convention Center on January 13, 2012. The reception will be at 5:30pm, with the main event starting at 6:30pm. The annual dinner provides a wonderful vehicle to show appreciation to members of the Erie community who have put forth generous and consistent effort to help those throughout the region.

Find complete information on the event here.